Current Release of NewViews


For optimal performance, make sure you are running the most current version:

NV 2.35.5 (June 18, 2022)
For details, click here.
Has Your Contact Info Changed?


Let us know about any changes to your contact info by sending email to info@qwpage.com or calling Customer Service at 1-800-267-7243.

Don't forget to add the following email addresses to your safe sender list:
updates@qwpage.com
office@qwpage.com
Follow Us on Social Media


Follow NewViews on Facebook and subscribe to our channel on YouTube to get the latest news and videos:





Don't want to receive these emails anymore? Unsubscribe.
May/June 2022

Coming Soon! Unit Inspections for NewViews NPH


We are currently in the process of finalizing Unit Inspections, which will be included at no extra cost with the Work Orders app for NewViews for Non-Profit Housing. With Unit Inspections, you can create, assign, schedule and perform unit inspections using any mobile device (e.g. smartphones and tablets). Unit inspections are performed using a comprehensive checklist based on templates that correspond to your specific unit types, with the ability to instantly create work orders for any issues that do not pass inspection.

The Work Order and Unit Inspections app is available to all NewViews NPH users who host their data in our cloud. For more information on our Data Hosting Service, click here. To schedule a live, remote demo of the app, contact Kirk Lyn.


NewViews NPH Integration with TenantPay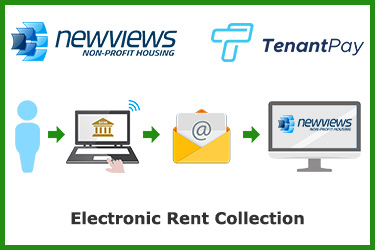 We are excited to announce our partnership with TenantPay, which makes electronic rent collection easy, efficient and integrated with NewViews!

Residents pay their rent online from their bank account, using the bank's secure website. The housing provider or property management team receives notifications about payments and can easily download them into their NewViews books, eliminating double data entry and the risk of errors.

Find out more about TenantPay by visiting their website or by contacting Tom Lennox at tlennox@tenantpay.com.


Adding New Users to a Set of Books



NewViews supports an unlimited number of users for any set of books. Adding new users is straightforward process, as described below.


Purchase a NewViews workstation license for the new user, then install and register the NewViews program on the new user's computer. The program can be downloaded from our website, and registered by calling Technical Support at 905-946-9460 during office hours.

If the new user is replacing an existing user but NOT using their old computer, you can transfer the registration to the new user's computer instead of purchasing an additional license. Transferring a registration is also done by contacting Tech Support, just let them know the serial number for the workstation license you would like to transfer. The serial number can be found by issuing the Help > About command on the old computer. Transferring a workstation license is free for users with a current . If your Update Plan is not current, the charge is $75.


To add the new user to the NewViews books, you must have access rights to the User folder (or System or Object above it). Navigate to User (under System) in the Database Explorer. Position on the table of users in the right pane, then press the Insert key to add a row to the table.




Enter a name, description and password for the new user. The new user will automatically inherit the default options that have been set for most users, but you can change any of these settings if required. For more details on User Options settings, see Adding a New User under Setting Up Security in the User Guide.


If the new user's access to the books should be restricted to certain areas, this can be set up using the Access To tab. for more details on restricting user access, see Granting Access Rights under Setting Up Security in the User Guide.


Lastly, the new user's workstation will have to be set up on their computer. The first time they run NewViews on their computer, they will be prompted to create a new workstation. Clicking Ok will create an empty workstation login table.






Press the Insert key to add a row to the login table and fill it in as shown above, where SERVERNAME is the IP address or computer name for the NewViews server, COMPANY BOOKS is whatever description should be used for the books and NEWUSER is the user name that was added in Step 3.


The new user will now need to position on the File field and press F3 to choose the NewViews books offered by the server. Once this is done, they can double-click the row in the login table to access the books.
Identifying Legitimate Communications from QW Page


While we don't hear many concerns from our customers about communications from us that appear to be fraudulent, we would like to take this opportunity to remind you of the types of communications you can expect to receive from us, and what steps to take when in doubt.

We send the following communications by email on a regular basis:
Release notices, data hosting maintenance notices, promotional notices, and the QW Journal (newsletter).
Renewal notices, which include a personalized renewal form as a pdf attachments
Invoices/receipts, which include the invoice/receipt as a pdf attachment. Emailed invoices also provide a link to our website where you can pay an outstanding invoice online. If you prefer, you can do this on our website directly using the User Resources > Payment on Account menu option
If you receive email from QW Page that contains an attachment or link that seems suspicious in any way, please call Customer Service at 905-946-9460 or 1-800-267-7243 to request confirmation. You may also receive phone calls from Customer Service, Technical Support or other staff members. Again, if you don't recognize the caller or the call seems suspicious in any way, simply get their name and ask if you can call them back, then call QW Page at 905-946-9460 or 1-800-267-7243 and ask to be connected.

We do not communicate directly with customers via SMS (text messages) unless it is pre-arranged. At this time, the only NewViews users who will receive push notifications on a mobile device are data hosting customers using RDP (Remote Desktop Application). These customers should have the Duo Security app installed on their phone. When they log into RDP, they will receive a push notification on their phone prompting them to log into the app and authorize the login.


Upcoming Price Changes


Please note that effective September 1, 2022, the following price changes will take effect:


Product/Service
Current Price
New Price (Sept 1, 2022)
NewViews NPH Additional Workstation
$745
$795
NewViews NPH Support Plan
$225
$250
NewViews NPH Online Training
$115 /hr
$135 /hr
NewViews NPH On-site Training
$135 /hr
$175 /hr

Prices for annual Update Plans, Data Hosting and Read-only Workstations are not changing. If you will require additional workstations and/or training before the end of the year, consider purchasing before September 1 to take advantage of current pricing!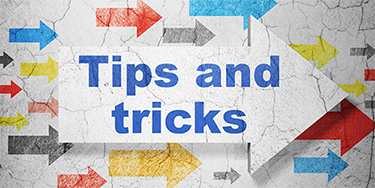 Printing amounts with no decimals on reports

There may be times when you want to view or print a report showing amounts without any decimals. To do this, follow these steps:
Navigate to the report and position anywhere in the amount column.
Press Ctrl+F11 to display the Define Columns prompt box. You should already be positioned on the row corresponding to the amount column you want to format.




On the right hand side of the prompt box, click the arrow to the right of the format field to pull down the format options and select Integer.




Click anywhere outside the prompt box dismiss it. The amounts in the column should now be displayed as whole numbers, without decimals.
Another option for customizing the appearance of printed reports (including amount formats) is to Print Presentation Quality reports, as described in the User Guide.

Printing checks (cheques) to suppliers after they've been posted

The Tools > Pay Account command is a timesaving tool that you can (and should) use to pay open supplier invoices, reconcile the payments with the invoices being paid, and optionally print the corresponding checks or EFT payment advisory slips. But what if you don't actually print the checks when you use this tool? How can you print them after the fact?

That's where the Print > AP Checks command comes in. This command used to print checks that were generated, but not printed, by the Tools > Pay Account command. Print > AP Checks differs from the Print > Checks command in that it prints check stubs containing all the details about the invoice(s) being paid. These details usually include the invoice date, the invoice reference, the invoice description, the invoice amount, the discount taken (if any) and the running balance (if more than one invoice is being paid).

To use the Print > AP Checks command:
Navigate to the Bank Payments journal in the Database Explorer.
Position on the supplier check to be printed. To print more than one check, use Block > Start and Block > End commands to mark the check in a block.
Issue the Print > AP Checks command and fill out the prompt. For the template, choose the one you would normally use when running the Tools > Pay Account command.




Make sure the checks are loaded in the printer and click Continue to proceed.
You can also run Print > AP Checks from a supplier account. The process is essentially the same, except you position on the check to be printed in the account ledger. Note that you are not able to print checks for multiple vendors by marking them in a block, as you can do from the Bank Payments journal.

Using Gmail Accounts with NewViews email after May 30, 2022

As of May 30, 2022, Google no longer provides direct access to Gmail accounts using only a username and password, as is the case when you use NewViews to send email. There is a simple fix, however, that enables you to send email through NewViews using your Gmail account while ensuring the account is protected with 2-step verification. To set this up, follow the steps posted on our website blog here.