Current Release of NewViews


For optimal performance, make sure you are running the most current version:

NV 2.35.2 (Feb 2, 2022)
For details, click here.
Has Your Contact Info Changed?


Let us know about any changes to your contact info by sending email to info@qwpage.com or calling Customer Service at 1-800-267-7243.

Don't forget to add the following email addresses to your safe sender list:
updates@qwpage.com
office@qwpage.com
Follow Us on Social Media


Follow NewViews on Facebook and subscribe to our channel on YouTube to get the latest news and videos:





Don't want to receive these emails anymore? Unsubscribe.
January/February 2022

Special Presentation: Maintenance and Work Orders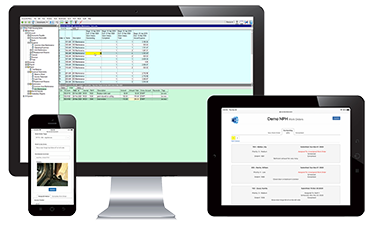 This special presentation walks NewViews 2 and NewViews for Non-Profit Housing users through the Maintenance and Work Order Management capabilities of NewViews. We will cover the NewViews Work Orders App that is used to create, assign, modify and track work orders using any desktop computer or mobile device, as well as the real-time back-end integration in a NewViews set of books. This session is being offered at NO CHARGE to NewViews Users but pre-registration is required.

One live, remote session was conducted for attendees via Zoom on January 26 and we will be offering one more session on March 2 from 10:30 - 11:30 am. To reserve your seat, click here.

Note: The schedule for Workshop Wednesday training sessions for February through April is available on our website here. We will likely be reducing or eliminating these sessions once on-site training becomes possible, so be sure to take advantage of these lower training rates while you can!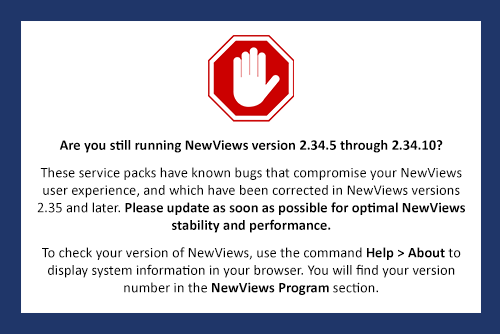 Entering Transactions in Journals vs Account Ledgers


In NewViews, transactions can be added to ledgers via journals or directly to the account ledgers themselves. When you add a transaction to an account ledger, NewViews automatically records the entry in the specified journal. The end result is identical, regardless of where the transaction is actually added. Any transaction can also be edited on the account ledger or in the journal. In this way, you have the convenience of posting directly to accounts if you wish, while retaining the benefit of having all transactions organized in journals.

We generally recommend adding transactions to journals, especially if you are using NewViews for Non-Profit Housing, as each type of journal is designed for a specific type of transaction (except General Journals) and the chance of making data entry errors is greatly reduced. NewViews has the following six journal types:
Bank Deposits (which may include EFT deposits as a subcategory)
Bank Payments (which may include EFT payments as a subcategory
General
Payroll
Purchase (which may include Work Orders as a subcategory
Sales
Depending on your setup, one or more of these journal categories may be hidden (e.g. you may not see any Payroll journals if you are not using NewViews Payroll, you may not see any Sales journals if you do not sell goods or services, or you may not see Work Orders as a subcategory of Purchase if you do not have maintenance and work orders set up in your books.

Any NewViews journal can be used for any transaction, so it's up to you to choose the most suitable journal when you are posting transactions directly to account ledgers.

As an analogy, think about kitchen cupboards. Anything can be stored in individual cupboards; you decide what to put where to ensure items are organized logically and easy to find. The different journals are there to keep things organized, just like you organize items in your kitchen cupboards. So when you post transactions directly to bank accounts, you could choose to specify the Bank Deposits journal, the Bank Payments journal or the General Journal and the impact on the bank account ledger would be exactly the same. The only difference would be in which journal the bank transaction can be found. To make it easy to see all your bank deposits in one place, you would specify the Bank Deposit journal for deposit transactions posted to the bank account ledger. Likewise, to make it easy to see all your bank payments in one place, you would specify the Bank Payments journal for all payments posted to the bank account ledger.

For detailed information on setting defaults and pick roots to make it easier to choose the appropriate journal when posting directly to account ledgers, see the article Setting Default Journals and Pick Roots for Account Ledgers on our website.

For a tip on moving transactions from one journal to another, see Tips and Tricks below.


Rent Receipts in NewViews NPH


Some NewViews NPH users have noticed a difference in the operation of the Print > Rent Receipts command. For example, one customer had saved a copy of a 2020 receipt produced by a prior version of NewViews NPH and compared it to a receipt for the same period produced using the most recent version. This is because after consulting with several accounting firms, we updated the Print > Rent Receipts command to be more accurate.

The difference is a better understanding of the priority of dollars paid by a tenant for rent versus other charges. For example, let's say your tenant's rent for the year is $10,000 and they have additional charges of $500 but they only paid $10,000 in total. The older version produced a rent receipt for $9,500 (i.e. rent payments minus additional charges). The new version produces a rent receipt for $10,000 because rent has priority over additional charges. The unpaid additional charges carry forward as part of the opening balance for the next year.

If you have questions about this, our Technical Support team would be happy to answer them! Please call 905-946-9460 and press 1 (a valid Support Plan is required).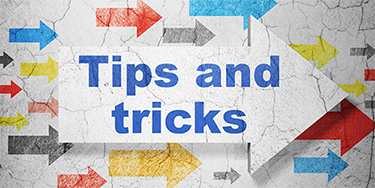 Moving transactions from one journal to another

If you choose the wrong journal when posting directly to account ledgers, you can simply return to the transaction in the account ledger, position on the Journal field, press [F3] and select the appropriate journal. The transaction will remain as is in the account ledger (except for the Journal field) but will now be displayed in the newly chosen journal.

What about if you decide you want to further organize transactions in a specific type of journal? For example, if you want to see deposits made by EFT in their own journal, separate from cash and cheque deposits, you can follow these steps:
Using the Folder Management view of the root journal, add the new journal.




Go to the journal that has the transactions you want to move and mark those transactions in a block. Remember that you can use [Ctrl]+left mouse click to create a discontinuous block (i.e. a block containing non-adjacent items).
Position on the Journal field for the first item in the block. Press [F3] and select the name of the journal to which the transactions are to be moved (i.e. the new journal created in step 1).




Without moving off the item, issue the command Tools > Fill Column to change the journal field for all items in the block.
Program crashes when entering illegal characters in numeric fields

If NewViews is shutting down when you enter an illegal character in a numeric field (e.g. entering a non-numeric character in an amount field), you need to update the version of NewViews you are running. This is a bug that was fixed in NewViews versions 2.34.11 and later.