Current Release of NewViews


For optimal performance, make sure you are running the most current version:

NV 2.34 (Dec 19, 2019)
For details, click here.
Has Your Contact Info Changed?


Make sure important info about your NewViews software and services gets to your email inbox by keeping your contact info up to date. Let us know about any changes by sending email to info@qwpage.com or calling Customer Service at 1-800-267-7243.

Don't forget to add the email addresses updates@qwpage.com and office@qwpage.com to your safe sender list!
Follow Us on Social Media


Follow NewViews on Facebook and subscribe to our channel on YouTube to get the latest news and videos:


Don't want to receive these emails anymore? Unsubscribe.
January/February 2020

Introducing NewViews Custom Solutions



We're excited to announce the formal launch of NewViews Custom Solutions, a division of Q.W. Page dedicated to providing custom programming services that extend the functionality of NewViews.

We have a proven track record in adding custom features to NewViews to accommodate the unique requirements across a wide range of industries, including construction, manufacturing, telecommunications, schools and non-profit organizations. Our rates are competitive and can generally be recouped through increased productivity and/or the ability to replace one or more software programs or services with NewViews.

For more information or to obtain an estimate for your custom solution, please call us at 1-800-267-7243 or send email to info@qwpage.com.


NewViews 2.34.1 To Be Released


NewViews 2.34.1 (NewViews 2 and NewViews for Non-Profit Housing) is expected to be released the week of February 10. This release is a service pack for version 2.34 which includes the following:
Update to January 2020 Payroll (required by all NewViews Payroll users)
Improved File > Download command (now faster when the server and workstation are on the same computer)
File > Backup works on remote databases (this command was recently disabled for remote databases but can now be used as it was before).
Updated version of TeamViewer

TeamViewer has made the decision to deprecate versions 5, 6 and 7. This service pack includes an update to TeamViewer to replace version 5 (which was included with NewViews previously). This update MUST be installed for our Tech Support team to provide remote support using TeamViewer.
You will be notified by email as soon as NewViews 2.34.1 is available for download.




Update on NewViews for Property Managers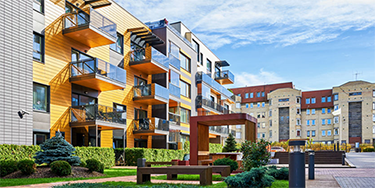 We're currently in the final phase of developing NewViews for Property Managers, which is now expected to be available this Spring. If you're a property management company currently using NewViews 2 or NewViews NPH and would like to be notified when this exciting new product is available, please sign up here.

Look for us at upcoming property management tradeshows in Ontario, where we will be showcasing this new edition of NewViews!


Oops! Quick Fix When You Overwrite Entries by Mistake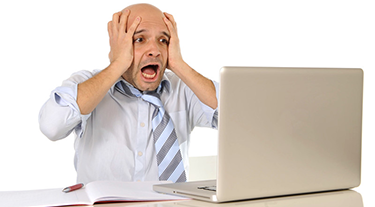 One of the NewViews features that users appreciate most is the ability to correct data entry errors without having to create adjusting entries. Of course, you can always choose to limit the ability to make changes using the options described in the October 2019 issue of the QW Journal.

The flip side to the ease with which changes can be made is the occasional circumstance when changes to fields are made inadvertently. This should not be a cause for concern, however, as NewViews tracks all changes in the audit trail and there is a way you can quickly determine the previous contents of a field if you happen to overwrite it.

Scenario: You're on the purchase invoice journal, ready to enter a new invoice. You get distracted momentarily and then forget to press the [Ins] key (or issue the Edit > Append command) to create a new item. You enter a date and a reference for the invoice before you realize you have overwritten the information for an existing invoice. Oops!






Fortunately, you can easily restore the fields that were overwritten, or quickly look up the data that was changed and change it back.

If you have not yet committed the changes by moving off the row or pressing [F5], click the Undo button on the NewViews Toolbar (which will have turned blue) or issue the Edit > Quit command. This will restore the contents of all fields in the row.




If you have already committed the changes, you can access the audit trail to view those changes as follows:
Position on the row that was changed and choose Audit from the NewViews menu to display the Audit window.
In the Audit window, click the item with the date and time corresponding to the inadvertent change.

Make a note of the data in the Before column for each field that was changed.
Close the Audit window and change the information back to what it was.
Note: Instead of noting the changes on paper and rekeying the data, you can also copy the data in the Before column, close the Audit window, then paste it directly into the appropriate field. The copy/paste operation would need to be repeated for each field to be restored.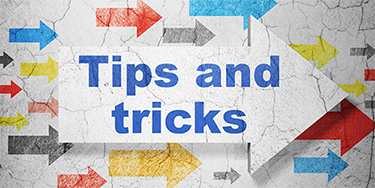 NewViews Tips and Tricks 2018/2019 Compilation

We have compiled all the tips and tricks published in the QW Journal in 2018 and 2019 into one document to produce a handy guide for our users. To obtain this document, click here and save the downloadable PDF to your computer.

Watch for a new set of tips and tricks in the next issue of the QW Journal!