NewViews for Non-Profit Housing accommodates the highly specialized bookkeeping and reporting requirements of Non-Profit and Co-Operative Housing Providers, as well as providing added functionality like an RGI Calculator and Work Order Management.
Financial reporting and reports for service managers and board members can easily be customized to conform to the specific practices of individual organizations.
To top it off, NewViews for Non-Profit Housing delivers its powerful, integrated accounting and work order management solution at a fraction of the cost of other solutions for the Non-Profit Housing sector.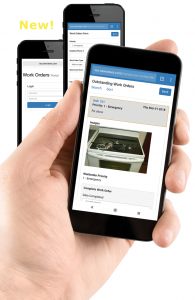 The Work Orders app is a 'spoke' – a web app that is integrated with your NewViews for Non-Profit Housing books. It can be used to enter, check the status of, and update work orders for each unit.
The Work Orders web app is only available for books that are hosted by Q.W. Page.
To find out more about NewViews Data Hosting, click here.